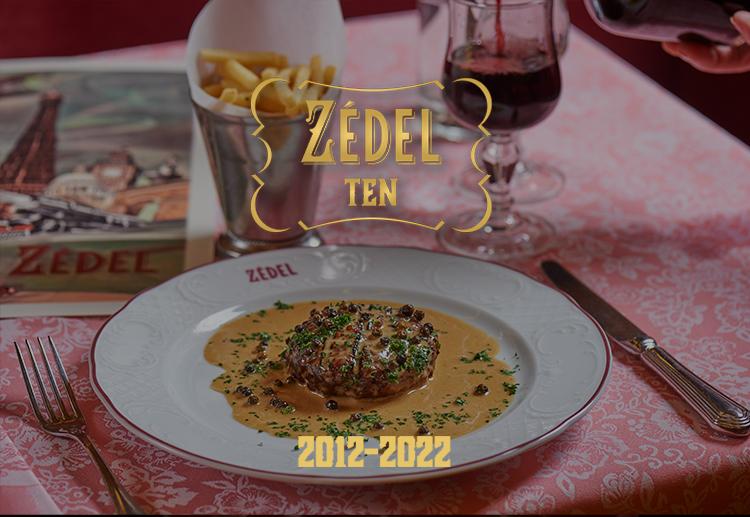 Renowned for our commitment to serving good quality French food at reasonable prices, what better way to celebrate our 10th birthday than with a rundown of our top 10 dishes of the decade.
To do this we've been revisiting our day one menu to see which dishes have never left the page – and find out just how popular they are…
Since we first opened our doors on 25th June 2012, nearly 4.5 million people have dined at Zédel (even with pretty much a year being closed due to the Covid pandemic!). Each of these dishes have been on the menu at Zédel since day one and have never come off the menu. Read on to find out which dishes make our top 10.
1 – Steak Haché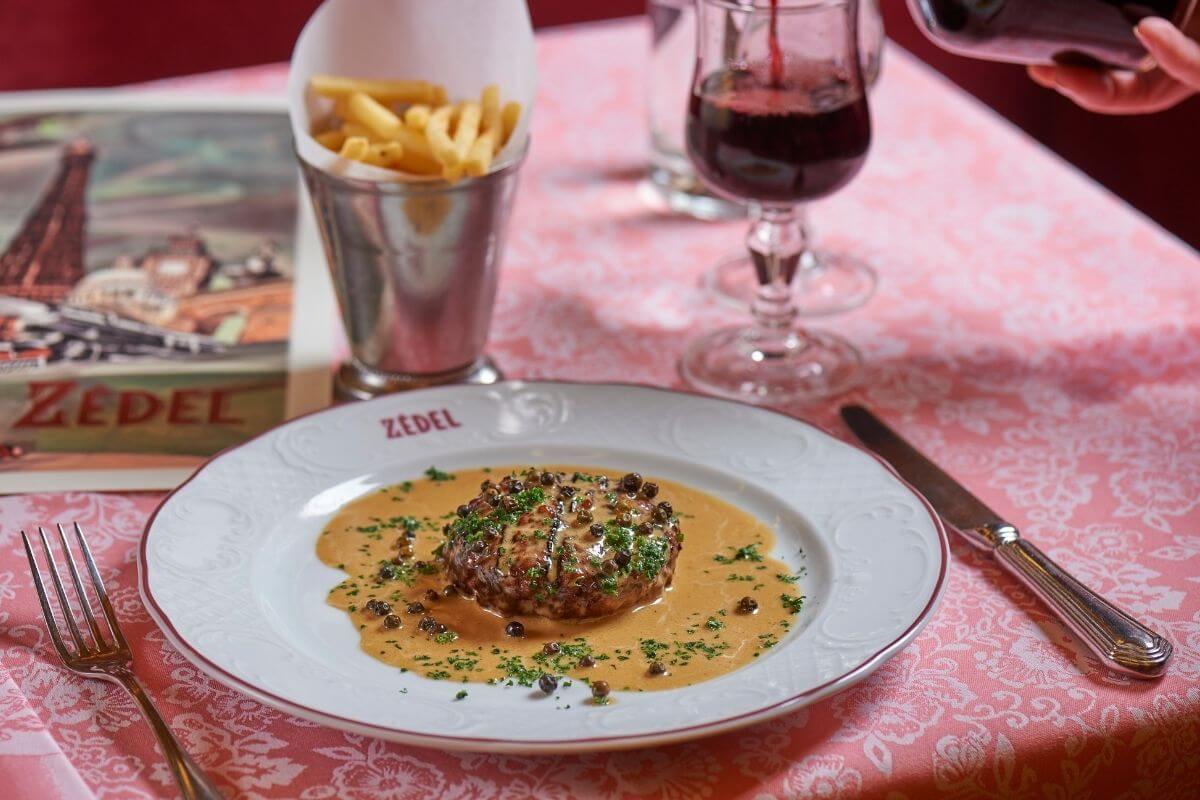 Perhaps the most well-known Zédel dish of all, Steak Haché is a brasserie classic – and the star of our Prix Fixe menu – served replete with sauce au poivre et pommes frites. Some people never deviate, others indulge once in a while; but regardless of which camp you sit in, this is our best seller by far.
2 – Soupe l'Oignon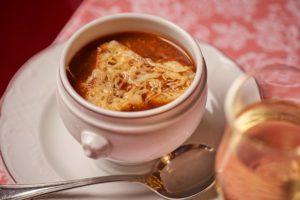 Another Parisian brasserie staple, Soupe l'Oignon is a dish that's stood the test of time. Some claim its origins can be traced back to Louis XV, others say it goes yet further. In any event, the version which we know and love – topped with that indulgent gratinée – was first popularised by iconic restaurants surrounding Les Halles, such as the Poule au Pot. A perennial crowd pleaser, it's a dish that provides warmth and comfort in equal measure.
3 – Steak Bordelaise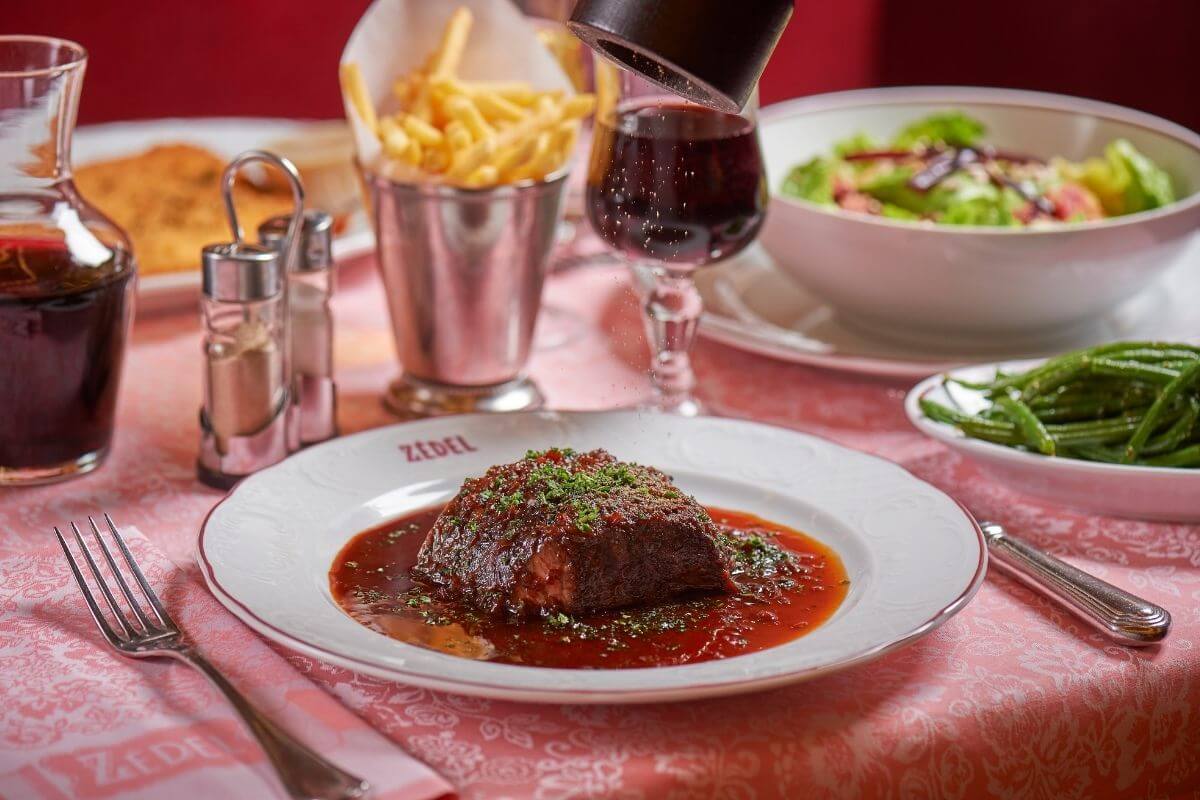 The secret to many a good dish lies in its sauce, and this can certainly be said about our Steak Bordelaise… Quite how many gallons of this elixir, rich with red wine and bone marrow, are made by our kitchen brigade each day is no mean feat.
4 – Crème Brûlée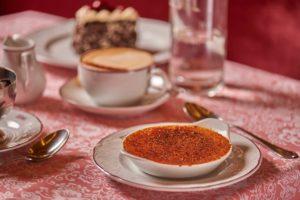 All Crème Brûlée connoisseurs know there aren't many more satisfying things in life than that first 'crack' when you tap through the burnished caramel layer. A mainstay on our menu, this is our most popular dessert.
5 – Tarte au Citron Meringuée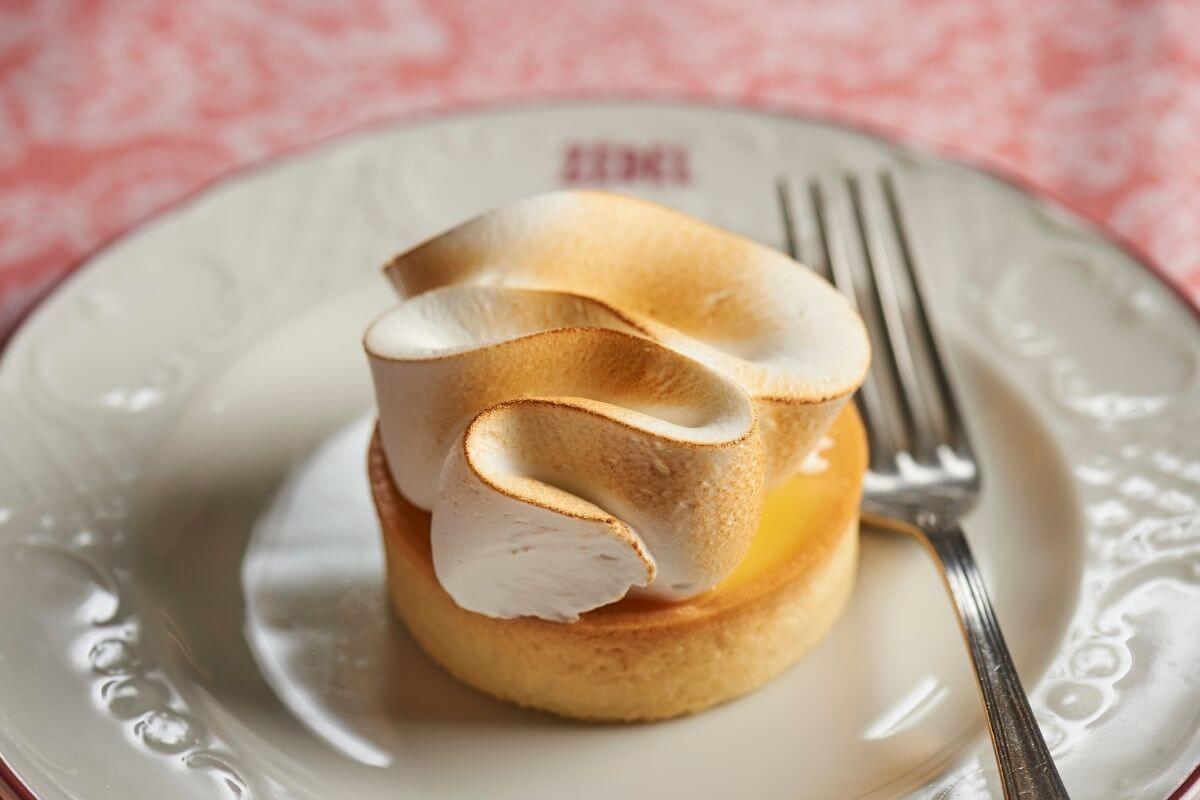 Completing our top 5 is our Tarte au Citron Meringuée, first popularised across France in the 1800s (although more commonly seen without the meringue topping), it's not hard to see why this simple dessert remains ever-popular today.
6 – Carottes Rapées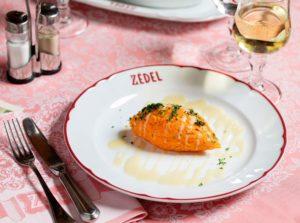 When you have three courses of indulgence planned, beginning the meal on a lighter note is often a good idea; enter Carottes Rapées. The first course of our Prix-Fixe menu (alongside our number one dish, Steak Haché) and also available as a starter, served with a Dijon dressing.
7 – Celeri Remoulade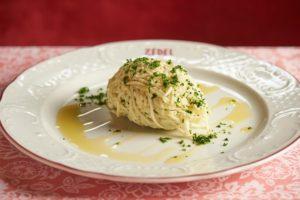 Another of our Hors d'Oeuvres to make the top 10 is Celeri Remoulade; eminently simple, yet delivering maximum flavour, with its creamy mustard-infused mayonnaise dressing.
8 – Entrecote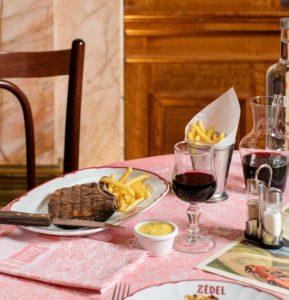 When one thinks of dining in Paris you may well conjure up the image of a perfectly cooked steak. Entrecote is a day one dish on the Zédel menu for a reason, accompanied with fries and, of course, Sauce Béarnaise.
9 – Profiteroles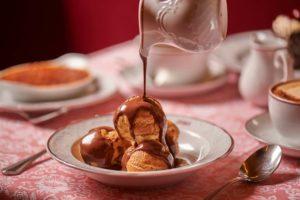 The final sweet entry in our top 10: profiteroles. Each and every day our team of Pastry chefs make enough choux pastry to satiate the profiterole lovers amongst you. Filled with fresh vanilla cream and served with a warm chocolate sauce, it's a suitably indulgent ending to any meal at Zédel.
10 – L'escargots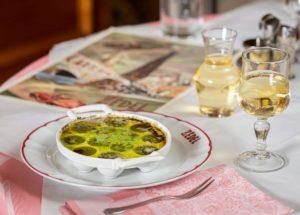 Completing our top 10 dishes of the decade are our gastropod friends. Served in true Parisian fashion, with a garlic and parsley butter, our escargots are available as a serving of 6 or 12.
Zédel Ten
On June 25th 2022, Zédel will celebrate its 10th birthday.
As part of our celebrations, we will be offering all those who dine with us the opportunity to win 10 complimentary dinners. All you need to do is find a golden moustache…