Attention music lovers! We're partnering with Sofar Sounds to host monthly shows - read on to find out more and book your tickets at an exclusive discounted price.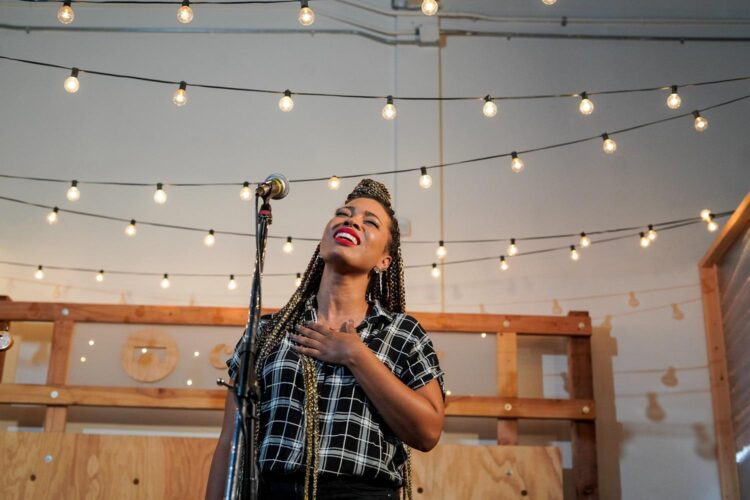 Our very-own art deco cabaret venue, Crazy Coqs will play host to monthly Sofar Sounds shows in 2023.
Expect to enjoy local, diverse artists and a whole lot of magic! The artists remain a mystery – and you'll only find out who they are when they take the mic…
BOOK TICKETS
To book your tickets, follow this link
Sofar Sounds brings intimate live music to unique venues around the world. To access an exclusive 15% off these shows, simply use promo code SOFARSPACES15 when booking your tickets.
SHOW DETAILS
Venue: Crazy Coqs, 20 Sherwood Street, W1B 5AP
Doors: 7pm
Show start time: 8pm
Show end time: 10pm
Ticket price: £21 (£18 per ticket with discount code)
OFFER FOR SOFAR SOUNDS GUESTS
We are thrilled to be hosting Sofar Sounds here at Crazy Coqs. As a thank you for joining us on the evening of the show, we will be offering all our Sofar Sounds guests special offers at Zédel.
With the postcard you receive from our team on the night, across the foyer, you can enjoy a complimentary glass of Crémant (French sparkling wine) upon arrival when dining at Brasserie Zédel. Additionally, we would like to extend a 15% discount on all drinks in Bar Américain.
To redeem your offers, simply show the postcard to our team in Bar Americain upon arrival, or scan the QR code on the postcard to book your table in the brasserie.
Terms & Conditions:
Available for up to 4 people
A main course per person must be ordered to redeem your complementary glass of Crémant in the brasserie
Offer expires 3 months after your evening with us at Sofar Sounds.