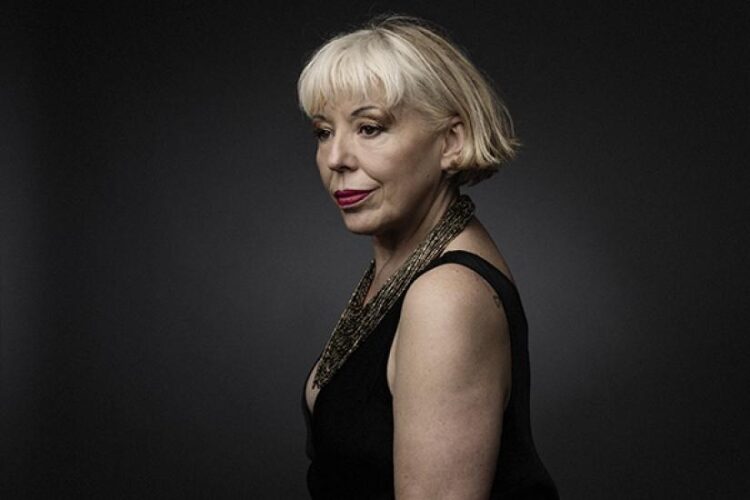 This award-winning singer, composer and lyricist is acclaimed for her ability to reinterpret familiar songs, imbuing them with new depths of meaning and beauty, across a career that spans nearly half a century. Renowned for her gifted expression of the works of Leonard Cohen and Bob Dylan in particular, Barb is a familiar face at Crazy Coqs, as well as stages all over the world. She tells us why performing remains her first love…
Why are music and lyrics such a powerful way to communicate a message?
I think that music, live music in particular, is mysterious and magical. It's a communal experience, whether it's heard in a grand concert hall or a simple room. We tend to respond in a different, more visceral way to the soundwaves produced by the human voice, or by instruments. There's something special about people gravitating to music, in the same way that bees or butterflies are drawn to a flower. In the case of lyrics that deliver a powerful message, such as Dylan's or Cohen's, we experience an emotional reaction, not just a cerebral one. Music connects us to the whole. It's bigger and more beautiful than us.
How is that amplified when performing at an intimate venue such as Crazy Coqs?
Intimacy is related to a performance and not just the size of the space. I think you can create a special experience in a folk club or a concert hall. That said, what I love about Crazy Coqs is that the room is in the round, which creates a relaxed, intimate feeling between audience and performer. For me, it's one of the world's most atmospheric cabaret spaces.
In your own career, what have been your personal highlights?
I'm fortunate enough to have had many. I recorded my EP, Barb Jungr sings Leonard Cohen (Live), at Crazy Coqs, which was a special experience. Other highlights include playing with Helen Watson, Michael Parker and Christine Collister at the Vancouver Folk Festival – we had the Rockies behind us and the Pacific Ocean in front of us, while our audience gathered on the grass in their thousands. Another highlight was singing John Mc Daniel's Let the Sun Shine In at Joe's Pub (public theatre) in New York – that night everyone joined in, which was so memorable.
If you weren't a music artist, what would you be?
I do also work in theatre and I write and direct plays – most recently, directing Stepping Out for the Brighton and Hove Operatic Society. But if I couldn't work in the arts, I think I would have ended up following a career in the world of plants and animals. I studied Botany alongside music when I was younger, as I've always had a passion for the natural world. So maybe I would have had a career in growing or safeguarding the environment.
What is memorable about performing at Crazy Coqs?
I think, as with any performance, it's the exchange of energy between audience and performer that feels special. And having the chance to play with different musicians or accompanying pianists who each interpret the music in their own way means that my performances are always evolving. Most of all, I would like the audience at Crazy Coqs to enjoy the experience, even if they are listening to a dramatic ballad.  A good performance is memorable for performer and listener alike. I love to feel that shift in energy.