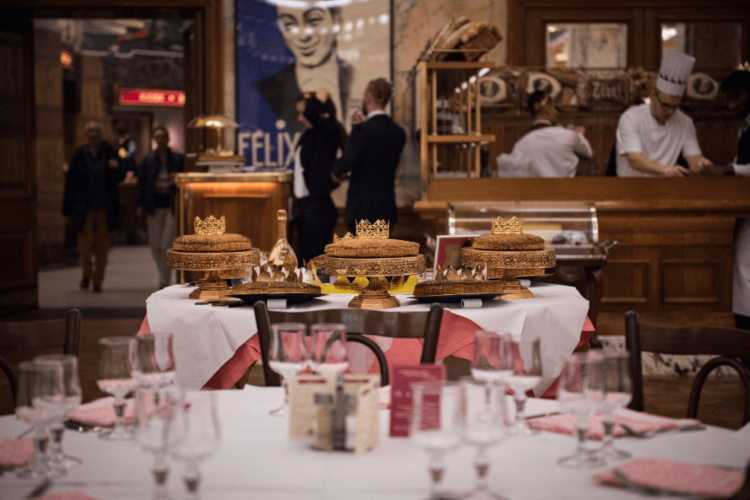 An evening of feasting awaits for our annual Epiphany celebrations – and those who turn up wearing a crown may dine for free…
Please note, this event has closed for 2023.
This year, our Epiphany – or La Fête des Rois as it's known in France – celebrations are back once more at Brasserie Zédel.
And on Sunday 8th January 2023, we will celebrate this unique tradition by offering a COMPLIMENTARY 3-course Menu Formule, which includes Zédel classics such as Celeriac Salad with a Mustard Mayonnaise to start, a Chicken Sautéed with Mushrooms & Cream or Sea Bream for main, and Lemon Meringue Tart for dessert (and a glass of wine!), to all guests who are wearing a crown while they dine from 5pm onwards. Our traditional 'Galettes des Rois' will also be on offer for those who wish to enjoy a slice.
Whilst not necessary, full regal regalia is also heartily encouraged. Although, please note, crowns from a cracker and other similar crowns of the paper variety do not qualify for this offer.
TO BOOK
Please call us on 020 7734 4888 to make a reservation. Unfortunately, due to the incredibly high demand for this event, we cannot accept bookings via email.
A few tables will be available during the evening for walk-ins, though please note there may be a wait for these.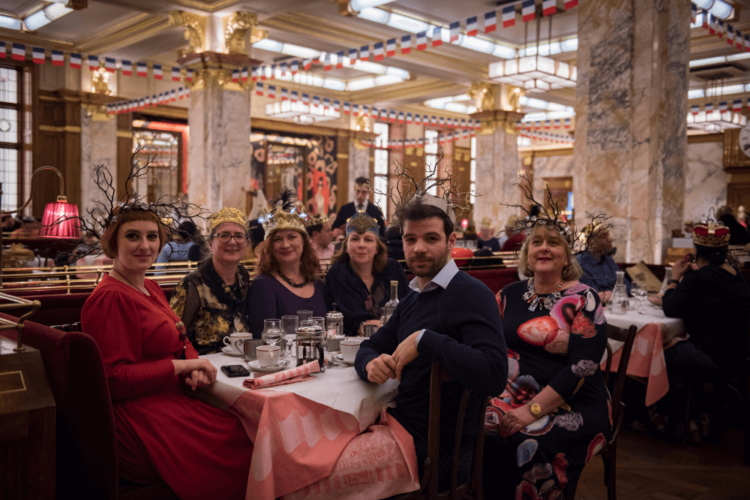 Terms and Conditions:
The complimentary meal offered is our 'Menu Formule', valued at £27.95 (this includes 3-courses, one glass of house wine and water per person).
In any party of guests, only those wearing a crown will be eligible for the complimentary meal. Please note – crowns from a cracker and other similar crowns of the paper variety do not qualify!
Each qualifying diner is entitled to one complimentary Menu Formule in the Brasserie on Sunday 8th January 2023 from 5pm onwards.
There is no cash equivalent for this offer.
This offer cannot be redeemed on any other date.
This offer is subject to availability.