Our swinging house bands play in the Brasserie every night of the week...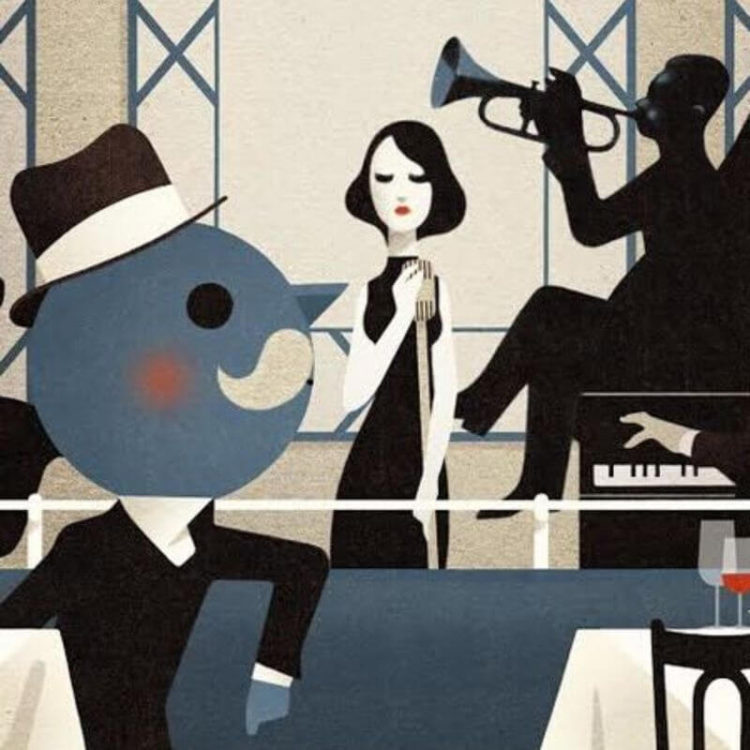 Enjoy the toe-tapping music of our house bands while you dine at Zédel… from 8pm Monday to Wednesday, 9pm Thursday to Saturday, and on Sundays from 1:30pm to 3:30pm and again from 7:30pm.
There is no extra charge levied for music.
13th – 19th March – Arifa's Reefers
Arifa's Reefers are a jazz band that play swing and blues from the 1920s and 30s. The band is led by Bangladeshi-British singer Arifa Hafiz, who miraculously manages to channel the voices of great blues and jazz singers, such as Billie Holiday, Bessie Smith, Ma Rainey and Merline Johnson, whilst still sounding truly herself. She has an honest and giving spirit and she'll be accompanied by some of London's great specialists.
Sunday 19th March – The Joplin Parnell Trio
The Joplin Parnell Trio play music rooted in the classic styles and genres popular between 1900 and 1940. Mixing rich turn-of-the-century European musical traditions with bawdy American blues and driving swing rhythms, Joplin Parnell has devoted his career to discovering forgotten songs, verses and ways to interpret the timeless sentimental and often heart wrenching music composed in the first half of the 20th century.
20th – 26th March – Hot Club Of Jupiter
A unique mix of gypsy-swing, hot jazz and songs of middle-class angst and caddish behaviour. Intrepid-adventurer violinist Kit Massey has performed all over the globe, playing with the Santiago Philharmonia, and studying Karnatic violin traditions in Mysore, India. Christian Miller is a much sort-after exponent of French and American guitar styles often headhunted by visiting international bandleaders. They are joined by Rory Dempsey (double bass) and Matt French (drums) to create the Hot Club of Jupiter's signature infectious swing.
Sunday 26th March – TJ Johnson
The self-titled "King of Dirty Jazz, Backroom Swing and Rhythm and Blues", TJ Johnson is a true ambassador of the soul singing songs of love lost and gained. TJ plays an extraordinary blend of music that transcends the boundaries of jazz, blues, soul, country and gospel and is influenced by the likes of Ray Charles, Dr John, Louis Armstrong, Johnny Cash, BB King, Nina Simone, Alberta Hunter, Jimmy Witherspoon and many more.
27th March – 2nd April – Caroline and The Bellbird Boys
Channeling the spirit of the great Gatsby era, Australian-led ensemble Caroline Loftus and her Bellbird Boys bring you rapturous music from the roaring 20s and crazy 30s. Expect charming melodies, romance, hot jazz and foot stomping rhythm.
Sunday 2nd April – The Sunshine Kings
The Sunshine Kings, led by Graham Hughes, celebrates the best of 1920s New Orleans jazz and swing. A mixed and varied repertoire keeps their performances entertaining and always leaves audiences wanting more. The musicians enjoy working together to create music that is more than the sum of the individual parts – full of energy and life! The Sunshine Kings also includes talented vocalists singing ballads, blues, and uplifting swing numbers. There is even the occasional number played on a chromatic harmonica.